CAD Systems
S & S Tube uses several different CAD programs and viewers.
Tube CAD (To make scaled Mylars)
Design CAD (To plot drawings)
Spin Fire Pro (To view 3D models)
SAMPLE TUBE CAD DRAWING
Tube CAD provides 3 projected views of the part.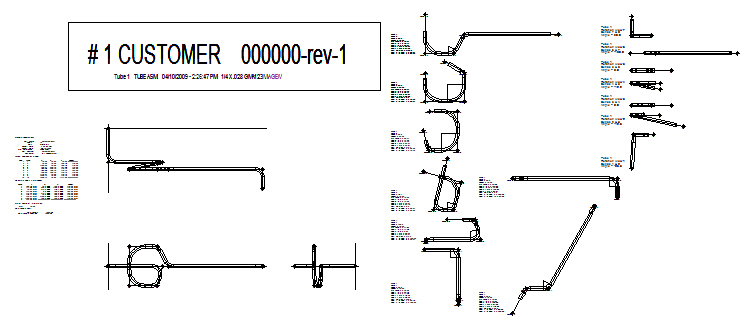 True views of each bend.
Views showing the rotation between bends.
The data that was used to make the drawing.
Design CAD is a 2D CAD program ideal for designing tooling and printing tube drawings made with Tube CAD.
Spin Fire will open, view and dimension 2D & 3D files in .igs, .stp, .dxf, and .dwg. Importers for most CAD systems are available for download.